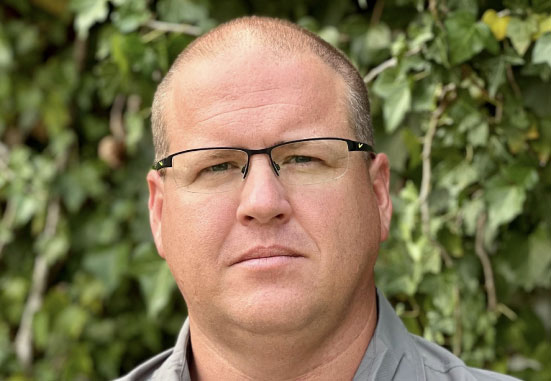 Nicholas Olson, AAS, IAAI-CFI (V), NAFI-CFEI, CVFI
Senior Fire Consultant

Mr. Olson is a Certified Fire Investigator (CFI) by the International Association of Arson Investigators (IAAI) and a Certified Fire and Explosion Investigator (CFEI) by the National Association of Fire Investigators (NAFI). Additionally, he holds the Motor Vehicle Fire credential endorsement through the IAAI and is also a Certified Vehicle Fire Investigator (CVFI) through NAFI.
He holds active, Master level certifications in Texas as a Fire and Arson Investigator, Structural Firefighter, Fire Inspector, and Peace Officer. Additionally, he is a Paramedic, holding both National Registry and Texas certifications. Mr. Olson holds an associate degree in Criminal Justice and continues his pursuit of education through extensive continuing education and professional development training.
Since beginning basic peace officer training in 1999, Mr. Olson has gained extensive experience in both the fire service and law enforcement with 22 years of service as a public safety professional. In addition to his work as a fire investigator, he continues to serve as a firefighter, paramedic and police officer. Mr. Olson has experience in all facets of fire and explosion investigation procedures in both the public and private sector. Through his work, he has and developed positive working relationships with numerous local, state, and federal authorities.
Mr. Olson's experience as a fire investigator includes determining the origin and cause of fires in residential and commercial structures, passenger vehicles, commercial transportation, watercraft, heavy equipment, and wildland areas. This experience includes work on cases involving occurrences of serious injuries and fatalities. Mr. Olson has provided testimony in both criminal courts and civil depositions. He regularly provides continuing education presentations to insurance and subrogation professionals. Mr. Olson maintains a current, working knowledge of the latest edition of National Fire Protection Association (NFPA) 921, Guide for Fire and Explosion Investigations. Additionally, he has satisfied the educational requirements for all job performance requirements as set forth by the latest edition of NFPA 1033, Standard for Professional Qualifications for Fire Investigator.